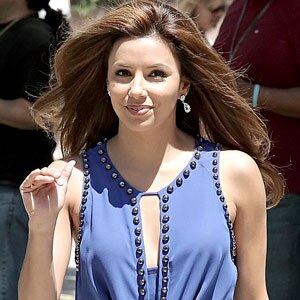 \
Eva Longoria Parker got banged last night. And not in the good way.
The Desperate Housewives diva was cruising down the rain-soaked Hollywood Boulevard last night when she was slammed into by another driver.
MORE: Are Eva and Tony planning on adopting?
Longoria had been driving eastbound on around 7:30 p.m. when the other motorist made a left turn into a parking lot, hitting Longoria's car, says Sgt. Kara Silverstein of the LAPD's West Traffic Division.
A preliminary investigation report showed the other driver was at fault, Silverstein said.
Longoria was not seriously hurt, and while she and the other driver both complained of some pain following the crash, no ambulances were called.
MORE: Which famous movie couple did Eva and Tony recreate in a video?
Read more:
http://www.eonline.com/uberblog/b206796_eva_longoria_crashes_hollywoodliterally.html#ixzz130U82nwL